In the beginning of The Godfather film, Marlon Brando is seen holding, petting and even playing  with a silver tabby.
Francis Ford Coppola explained in an interview with Time magazine that the cat had been found running around the studio. Coppola scooped up the stray and, "Put it in his (Brando's) hands without (saying) a word." Reportedly, the cat purred so loudly throughout the scene that Brando's dialogue was almost inaudible.
Marlon Brando was a huge cat fan to begin with.  On one occasion, he was reported to have said, " I live in my cat's house."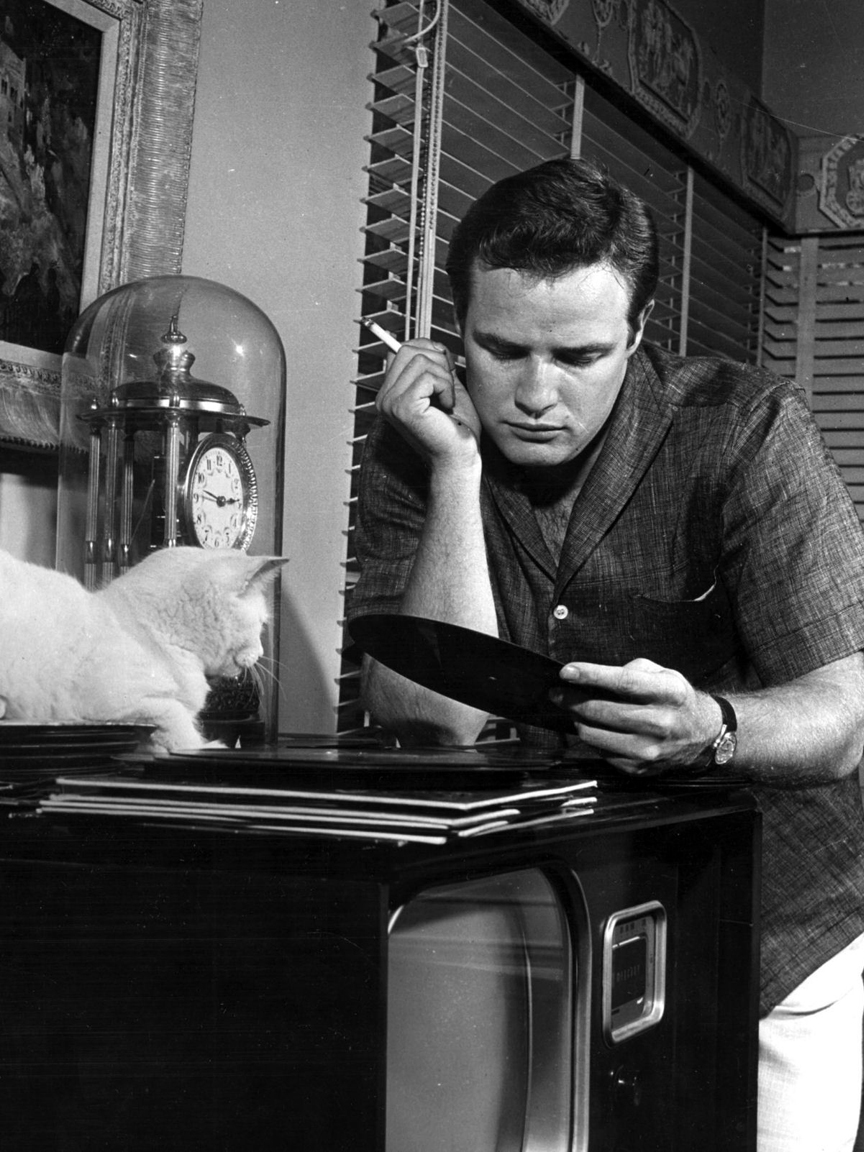 It's no wonder Brando and the stray were able to create such a powerful opening scene. Which, for some people, lead to the development of a few metaphoric meanings behind it.
Not much is known about the cat's whereabouts after the scene was filmed, but we can be sure that the cat knew he could go to Brando for "protection" if he needed it.